Purpose
Marcel Marceau asked, "Do not the most moving moments of our lives find us without words?"
Purpose is a raison d'etre, a focused energy, akin to a calling, a continuity in wakefulness and paying attention to what the heart is saying. Passion fuels purpose and is about ebbs and flows, plateaus, false starts, doubting, curiosity and the spiral onward.
.
There is a moment in design when it's right, it has come into its own, and the tipping point has been revealed.
It is like knowing when a painting is completed.
It is when the materials and process meld; led by ingenuity, integrity, refinement, and grace.
"Is it not fine to see the development of oneself? The finding of one's own tastes. The final selection of a most favorite theme; the concentration of all one's forces on that theme; it's development; the constant effort to find its clearest expression in the chosen medium; an effort of expression which began with the beginning of the idea, and follows its expression step by step, becoming a technique born of the theme itself and special to it. The continuation through years, new elements entering as life goes on, each step differing, yet all the same. A simple theme on which life is strung.
Art is after all but an extension of language to the expression of sensations too subtle for words.' The Art Spirit by Robert Hen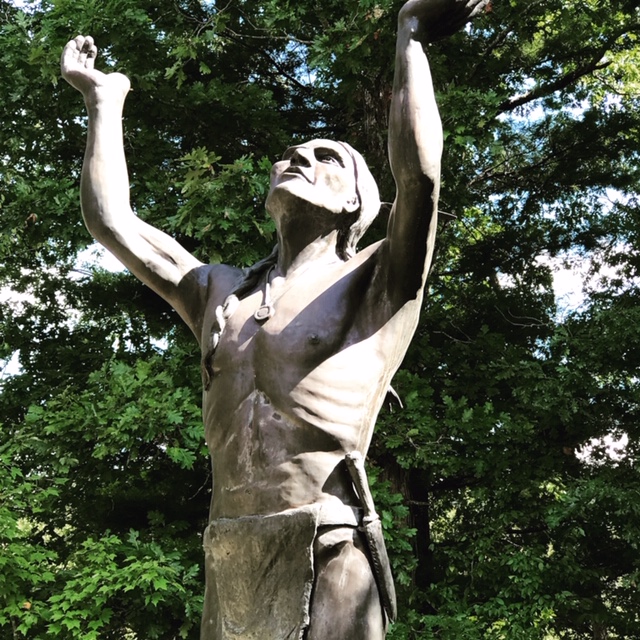 As a 20 year old at a crossroads, I decided based on an epiphany, that what was required was, breadth and depth. A solid foundation on which to draw upon and cultivate for a lifetime; ten years for a ballerina to make a leg, ten to fifteen years from dyer apprentice to master in Japan requires due diligence.
The world and craft of designing clothing; draping, pattern making, cutting, stitching, fitting and achieving the "look" involves a lifetime passion.
Couture and its secrets is an art form and a lifetime study – truly the study of a lost art.
On Designing
There is a reason for what 'works" in a piece of art or clothing and it's based in the classic system of elements and principles, the de facto reference for artists. Additionally for me, I design with the intention of clarity, economy, excitement, beauty, grace, friendliness, and integrity.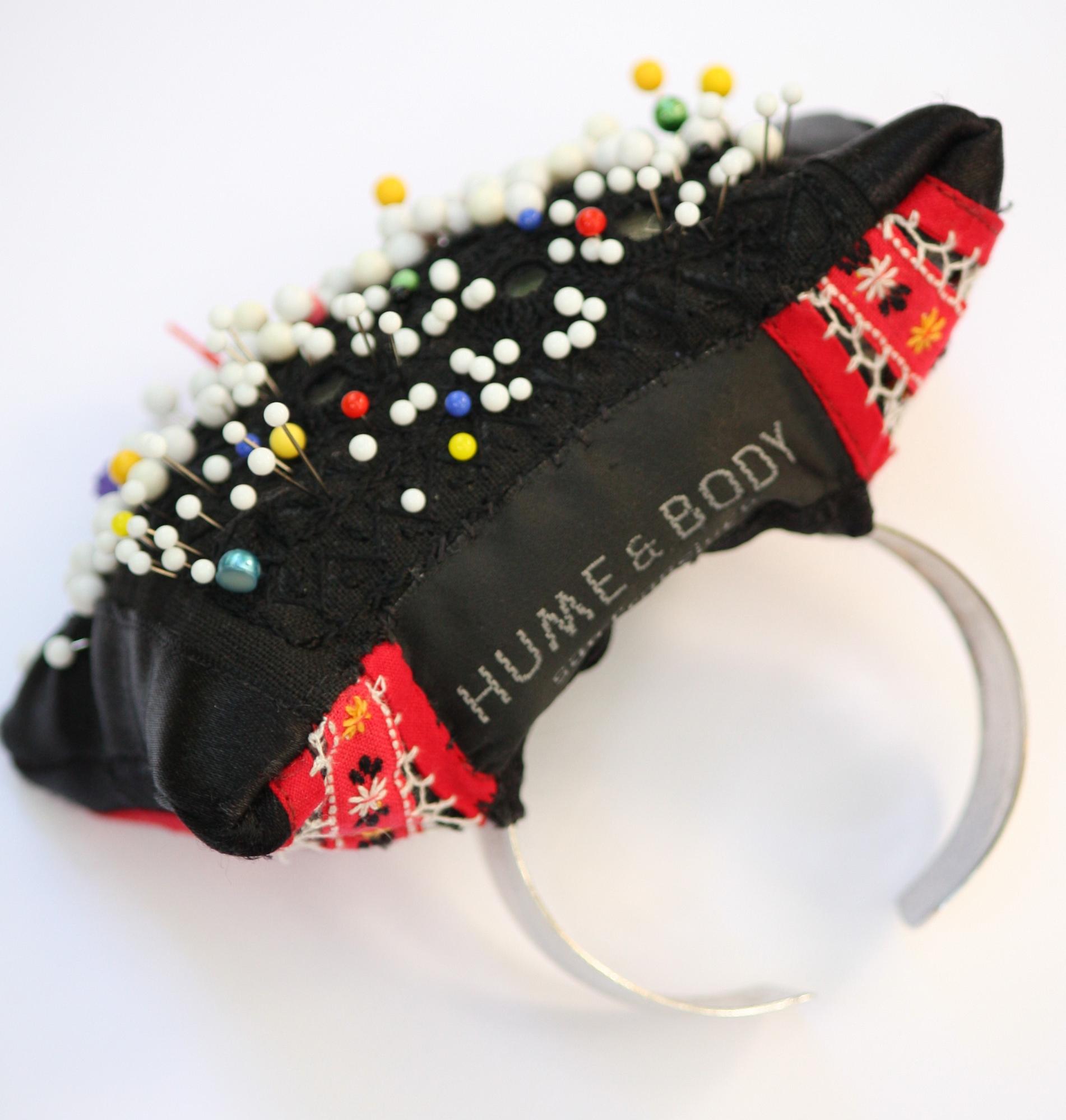 There are two approaches for me; small batch and uniquely singular.
Designing and producing the Hume and Body  yoga and loungewear collection creates clothing with the intention of  nurturing well-being, promoting  movement and recognizing the rejuvenating powers of slowing down. It came into existence because it was an improvement – a truly  enhanced experience from a practicing yogini. I appreciate the added benefit in my asana practice when I am wearing a fleecy, one piece, almost seamless unitard. The sensual feel is immediate. I stand tall, engage my core, and lift my heart. I'm ready to move and connect my heart, mind and body. I'm tuned in. That is the power of this line of clothing.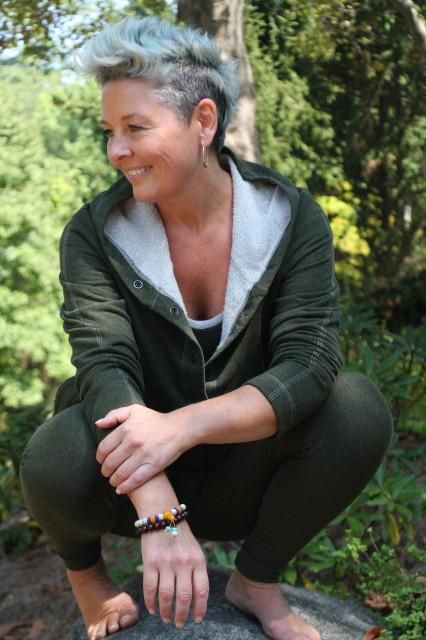 This modern bamboo fleece fabric with remarkable 4 – way stretch accommodates a wide variety of shapes and heights. A nod to the classic cotton sweatshirt. Flattering silhouettes are capsule pieces, simple and pared down, mix and match. Great details abound, such as generous hoods, sporty matte snaps, grand pockets and streamlined looks. It is the answer to the uniform, it truly serves when wearing the same thing as yesterday is a good thing, and for wanting one in every color because it is so fabulous!
Another genre of clothing I design is quite possibly at the other end of the spectrum. It is fueled by the artist's impulse. Sources of inspiration can come from most anywhere. Unusual and unique textiles dictate the final product. The signature hand woven fabric that define many of my jacket designs are 18 ends per inch of warp yarns (bedding can be 200, 400 to 1000 EPI) which makes it more of a sculptural element. All the finishing is important as well; trims, buttons, whatever is called for. They are the grammar for the language of the piece. The final piece is custom tailored for comfortable and flattering fit as well as suiting the personality of the client and the story she wants to tell.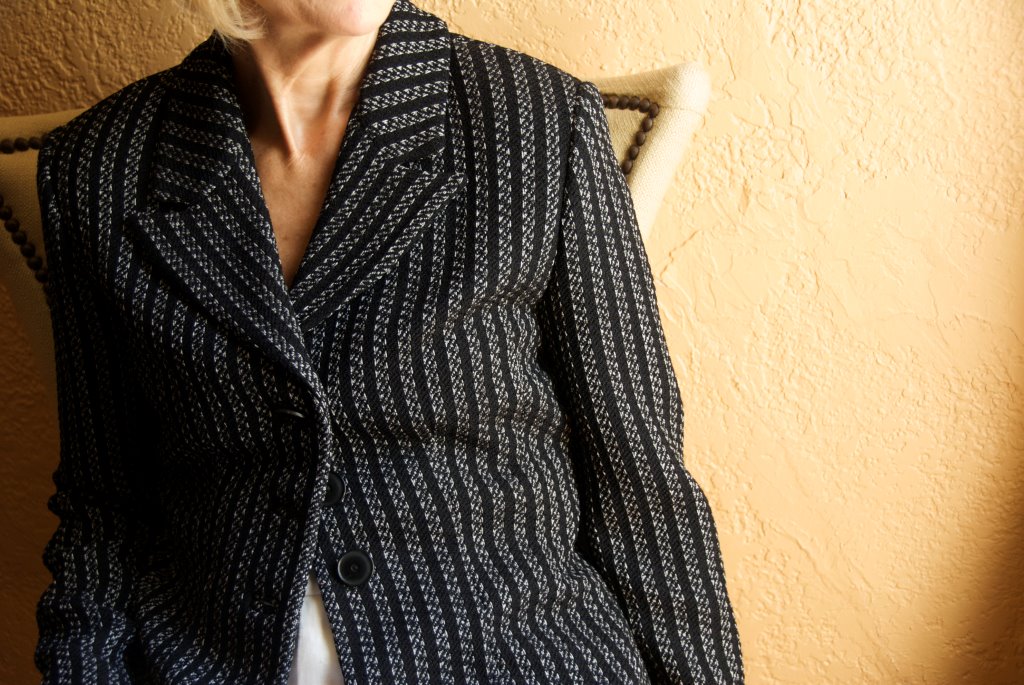 When I design, the bigger picture is considered and the details are scrutinized. There are always possibilities, an answer, and problem solving the source of truth is the challenge and the reward. This is what draws me back to the studio to begin again. It is slow, thoughtful  and focused designing. There is little waste in the process. The meaning of the clothing is designed into the piece.
On Fashion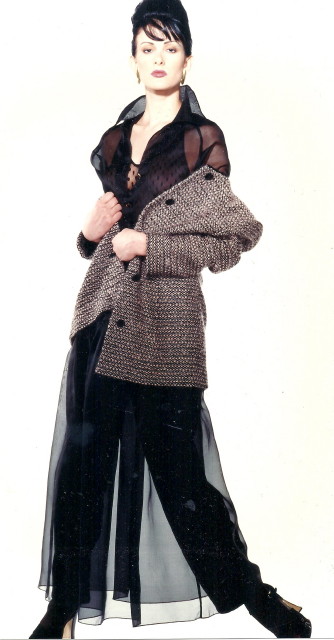 Styles haven't changed, new fabrics are available, and consciousness is educated and responsible and so follows our choices. Context dependent; culture, climate, income, activity, personal proclivities, curiosity and self awareness become prerequisites for moving through the day.
Fashion today is retro; a reinvention of silhouettes and combinations of new and old. Fashion is personal; we draw on sources from our travels and we consider what mood we are in. We scout second hand stores as they oftentimes have better quality fabrics/clothes than what one can buy new.
Given the choices and the excess of acquiring it comes down to one's own personal style. This is where the juiciness stands out and where individuality shines – self assured individuality and confidence in original styling.
I recognize the special powers of an item. What you wear is a language, a code; mostly it is about you, for you. You are truly the only one for whom it has meaning; observers have their own interpretation of what you are wearing.
I do believe in the mystery and intrigue of clothing. From one time, one place outfit, to the favorite style that defined a period or stage of your life. It is about the beauty, comfort and safety that clothing provides as well as the contrariness. Clothing can describe your entire life.
On Aging
A seasoned woman wants flattering silhouettes in natural fibers, having simple, refined lines, smart tailoring and fun with clever details. She may want, a jacket to cover her arms (whether for vanity or body temperature) a higher rise in her pants, skirts and dresses hitting the middle of the knee length, flats, if tights-dark only. She likes nuanced sexy, great statement coats  and other shapes that don't inhibit movement or overwhelm. She appreciates a great haircut and color or going out full white, well cared for hands and feet. Seasoned women have seen all the trends…they were more distinguishable in the 40's, 50's, 60's, 70's and 80's.
They know what works now and what was fun …then.
Style for her is knowing about what and why of her consistent sartorial adventure. Polished, with a solid awareness of what is proper, without compromise, and expedient… She moves fluidly through her world.
I believe women of a certain age have an elevated state of je ne sais quoi. She feels good in her body and in what she is wearing and will project this intangible energy via clothing. She is authentic and individual. She is wise and fortified. She has connected all the dots that describe her journey. A seasoned woman has shed her cloak of invisibility; she uses her voice when speaking her mind or making her choice, she doesn't wait to be asked. The invisible mental and emotional workloads have eased, and irrelevant issues fall away. She chooses well, takes care of what she owns and loves what she wears.
I believe women are even more attractive, stronger, and healthy after an asana practice, meditation, hiking, gardening, or connecting with nature. It is about producing endorphins in the body, fueling it and caring for it lovingly. This is a discipline and a practice that prepares her to be spontaneous for all that life offers to her.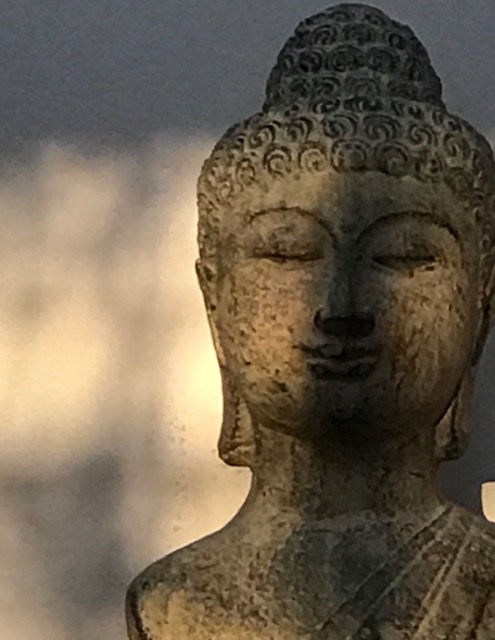 On Hume and Body
The purchase of my clothing is to contribute to personal development. As an entrepreneur, I want to create an environment that offers workable possibilities that nurture the needs of people on their path and to collaborate with local resources in growing a regional design house into a successful small batch business recognized for its nimbleness  and responsiveness to an unmet need.
I want the custom pieces I design to create a beautiful memory for an individual woman.
Hume and Body  is shorthand for quality, purpose, beauty, and, service.
Hume and Body celebrates individuality, fine craftsmanship, quality materials, and classicism with a nod to whimsy.
Hume means "home" in the Scottish language – a delightful jeu de mot  celebrating our hearts and bodies.